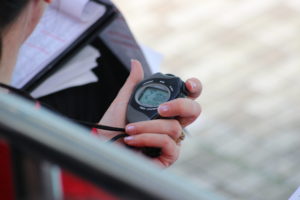 GALA COMPETITIONS
Various levels of gala competition are attended by CST, with training tailored to suit the level swimmers are at currently. Competitions include Level 1 novice galas, Level 2 galas, Level 3 competitive galas, Level 4 provincial and national championships and Level 5 Irish Open Gala Competitions. All our swimmers are expected to compete in swimming events suitable for their level and at championships where they qualify. At the forefront is the primary goal that our swimmers are enjoying their sport, making friends, having fun and that the atmosphere at the club is at all times professional, friendly and supportive. 
ATTENDANCE AT GALAS – Parents/Guardians/Team Managers Responsibilities :
Each swimmer's parents/guardians are responsible for the transportation of their children to and from swim galas, parents/guardians are obliged to have the swimmer present at galas at the correct time and must be available to collect them when the swimmer is finished their events.
Team managers are there to manage the entire team of swimmers, prompting them to attend line-up for their events, advising them on what they need with them, being point of contact between Swim Ireland officials and the swimmers/parents and also to liaise with the coaches. Parents/guardians are required to be present at all times, to ensure their swimmer has sufficient water and snacks during the competition.
If a parent/guardian cannot be present, they must appoint a responsible adult to take ultimate responsibility for their child during the event and they are advised to inform the team manager on duty as to who is responsible for their child. Such a person must be known to the swimmer, have the parents' contact numbers, and be aware of any specific ailment or medicine which the child might be on. No swimmer may be left without a guardian in the facility at any time however short.  
For the official breaks between gala sessions, the team managers and coaches are no longer on duty and can in no way be expected to assume responsibility for any swimmer.   
OFFICIALS' DUTIES – Parents:
At all Leinster Swimming Galas, clubs attending are required to provide officials for various duties, mainly  Timekeepers and Turn Judges. Each swimmer competing in each session is required to provide a minimum of one parent/guardian to be available to cover these official duties. At a gala, each swim lane requires at least one timekeeper operating a backup stopwatch, and one turn judge for the whole session. These roles are filled by the parents of swimmers attending the gala.  A meeting with the Gala Organiser is always held before the start of each session of the competition and all officials on that day should attend. At this meeting, all the details of the allocated duties are explained and officials (parents) have an opportunity to ask any questions about their duties.   
Duties are allocated pro-rata according to the number of swimmers from each club team entered by Leinster Swimming/Swim Ireland. Officials duties will be allocated to the swimmers' parents by the Curragh Swim Team Gala Secretary on the basis of number of events your swimmer is competing in, as far as possible. When entering a Leinster or National Gala, each parent should expect the possibility of being required to cover duties at sessions where their child is competing and may be asked to cover more than once. We would endeavour to allocate duties as fairly as possible with a usual duty period of 45mins to an hour per parent.
Complaints at a Gala :
Parents should note that only the official club representatives are permitted to make a complaint or approach the gala referee, the meet director or the gala recorder. This would be the Team Manager or the Team Coach. If parents or swimmers have any complaint to make, they must discuss their grievance with the Curragh Swim Team Coach or Team Manager and it is then the club representative's decision whether to further the complaint to the gala officials. This decision must be respected. 
SWIMMERS BEHAVIOUR AT GALA'S :
Remember that you are representing Curragh Swim Team Club and that your behaviour should always reflect the Club's good image and reputation.  Please always follow the Coach and Team Manager's instructions and let the Team Manager know when you are leaving the main group and where you are going.  Always try your best in your events, be respectful to the other competitors and be encouraging to your team mates. Celebrate your team mates successes and be supportive when their swims are not going so well. 
Damage to property, unacceptable behaviour, refusal to do as instructed, unauthorised absences from the group or other forms of insubordination may result in suspension for the remainder of the gala and other possible punishment before being allowed to training sessions.
WHAT TO BRING – Swimmers: 
Official Curragh Swim Team swim hat
A warm-up swimsuit and a competition swimsuit
Competition Skins are only permitted for 13yrs and older
Competition goggles and ideally a spare set
Pool shoes, eg slides or flip flops
One towel for poolside and one towel for dressing
Club Hoodie and Club T-Shirt, the T-Shirt must be worn at all times, poolside and up to the starting blocks
Water in a reusable water bottle
Sufficient food for the length of the gala
Plastic bag for wet gear
Change of dry clothes 
PHOTOGRAPHY:
Please be aware that the policy for recording images at Galas can be vary between organisers. However,  at all venues, it is forbidden to take photographs or videos on the pool deck, even for medal presentations.  
Regional and National Swim Ireland Events usually allow registered cameras, including phones, to be used from the viewing area only.  Users must register their device at reception and provide photo ID. They then wear a wristband which must be visible to the Event Officials. 
At club level, it is now mostly forbidden to use cameras, including phones at swim galas.  Anyone reported to Club Officials for recording can be approached by a gala official, the images requested to be deleted and the person may be asked to leave the premises.